Everyone over the age of 18 can join and use Squirt.org free as a Basic Member. Basic Members have limited access to certain features of the site. These are the current daily limits: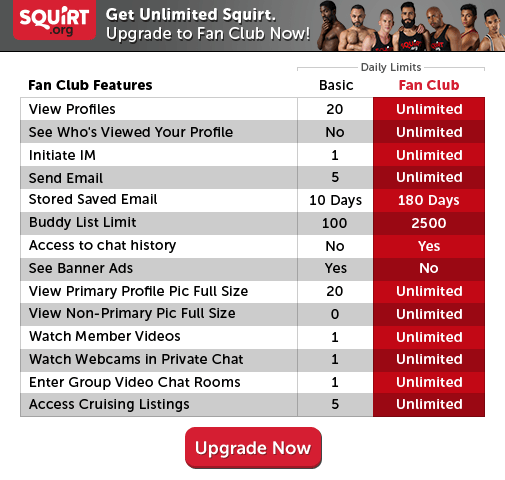 *slight variations may exist between Squirt.org Desktop and Mobile
Questions or suggestions?
Our customer support team is here to help!