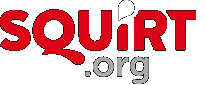 Potkiln Lane Scout Hut

Website link:

No website link provided

City:

Beaconsfield

Neighbourhood:
Address:

Potkiln Lane

Viewed: 267392
Rating:

4

100

Description: Since the closure and redevelopment of Stampwell Farm on the east side of Potkiln Lane, gay cruising and nude sunbathing has moved to the west side of Potkiln Lane. Barbed wire fencing has been erected at the former site, making it difficult to access.

The secluded wooded clearing on the west side of Potkiln Lane, with the abandoned buildings and known as The Scout Hut, sees quite a few guys down there on a warm summer's day, though. Park in the dusty layby (although this gets very muddy and soft, during and after extended periods of rain). You will see a footpath sign and a metal gate in front of the 40 mile-per-hour speed sign. Go through here into the field. You'll see that the footpath divides and makes its way diagonally across the field. Stick to the path with the hedge immediately on your right. After 20-30 seconds, walk along the hedge - you will find a large hole in the hedge, easy to pass through. Go through here and you'll find yourself in a secluded grassy meadow, surrounded by trees and undergrowth. Here, to your left, there are a few old abandoned buildings. Only 2 of these are still relatively suitable for use, though. Judging by the litter, a lot happens here.

There is another area here, called "the meadow". Walk straight up the field, all the way to the end, along the hedgerow on your right. Then take a left, almost all the way to the end of the field. You will come across a five-bar gate and two big black silage bags. Hop over the gate into the meadow. Some guys often sunbathe in this area, mostly for the privacy.