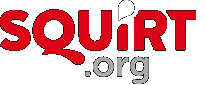 Steamworks Vancouver

Website link: www.steamworksbaths.com/vancouver-home

City:

Vancouver

Neighbourhood: Gastown / Chinatown
Address:

123 West Pender Street

Viewed: 2448660
Rating:

4

100

Description: This spot has lockers and private rooms in a 2-level space. Facilities include a hot tub, sauna, steam room, gym, and a dark area upstairs and porn lounges, mazes, play spaces, and dark areas downstairs.

The steam room has been renovated and is so much better. A bit more spacious. I suspect the door will still be replaced at some point. So much more action in there now. Most guys leave their towels outside. Great place for hot play or a rest between plays.

The gym is small but effective. You can get a good workout as well as cardio. Some hot guys work out here often at midday during the week. There is a slurp ramp above the back dark room

. Gloryholes in the downstairs cubicles. Slurp ramps behind the locker room upstairs, and in the back room downstairs. Fuck benches in both rooms and in the play downstairs by the stairs.

Open shower area close to the downstairs play area. Showers are a great place to meet guys for more play. The toilet downstairs has a hose that you can attach to your own nozzle.

The TV area is great for socializing.
The 2 toilets downstairs have nozzles that you can attach your own douche to, or buy one at the front desk.