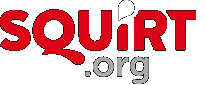 Port Burwell Provincial Park

Website link:

No website link provided

City:

Tillsonburg

Neighbourhood: Port Burwell
Address:

Lake Shore Line

Viewed: 54921
Rating:

4

100

Description: Port Burwell Provincial Park has a quiet, uncrowded nude area located away from the crowded, clothed beach near the parking areas. Actually, although access is through the park, the nude beach is located on private land just west of the park and not subject to park rules. The owner allows nude use so long as there is no sexual activity. Rangers who patrol the beach by dune buggy turn back at the park boundary. To avoid any potential conflicts, it is best to walk a bit beyond the sign which marks the park's edge, before dis-robing to create a buffer zone between park & nude beach. The beach is used by a mix of straight couples and gay men, and the number of visitors to the beach is reported to be growing. The beach extends for several kilometers and gay men tend to spread out further south. There are restrooms and amenities within the park.

Facilities: "gay men tend to spread out further south."

The south part is wrong, better: "further away from the park."

Unless you like a really long walk, park in zones 4 and 5...bit closer to the boundry.

Note there is a day use fee for entering the park, unless you are camping there...