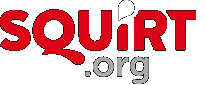 Rosebay Naturist Camping for Gay & Bi Men

Website link:

No website link provided

City:

Peterborough

Neighbourhood: Thorney
Address:

French Drove

Viewed: 183095
Rating:

4

100

Description: Rosebay Camping is run and managed by experienced campers who are also Gay Naturists. We try very hard to offer all the amenities that gay men want from an exclusively gay/bi Naturist camp site. This is an 8.5 acres site with lots of space for you to wander around in. Set in beautiful countryside and not overlooked by any neighbours. Easy to get to, just off the A47. Near Peterborough, March & Wisbech.
This is a members only campsite, so there will be no females or "Straights " allowed to join. We have a pool area , sunbathing area with loungers, modern toilet block, communal showers, a mini shop selling essentials, craft goods, home grown vegetables.
BBQ areas, Bonfire area, well maintained gardens and pitches. EHU points.
----0----
We want you to feel the benefits of being naked and uninhibited.
We want you to have an all over tan
We want you to enjoy your stay with us.
We would like you to recommend us to your gay/bi friends.
Overall we want you to enjoy visiting the campsite and having a great holiday break, whether it be as a day visitor, week-ender or longer.
----0----
We welcome caravans, motorhomes & tents.
We also welcome gay/bi day Day Visitors, who may not have any of the above

Lots of space in woods to cruise around in !!