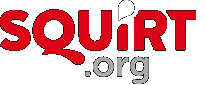 Studland Nudist Beach

Website link:

No website link provided

City:

Bournemouth

Neighbourhood: Sandbanks
Address:

Bournemouth/Poole

Viewed: 255231
Rating:

4

100

Description: Located on the northeastern tip of the Isle of Purbeck, this is one of the most magnificent beaches in all of Europe and probably the best-known naturist beach. Studland Beach, or Knoll Beach, stretches for a good two miles. It is a wild beach, about twenty metres width of foreshore, with dunes and purple heath. The water is shallow, clean and calm and in summer, reaches almost Mediterranean sea temperatures of up to 23°c, making it ideal for swimming. The naturist section is marked by blue signs, and most of the gay activity occurs in the dunes and woods behind.

Facilities: About half a mile from the ferry toll booths there is a bus stop on the right. There is a wooden barrier here and a footpath of about 1000 meters or about a 15 min walk takes you to the nudist beach. Just before you reach the beach, leave the path and go into the dunes on the left for the gay area.