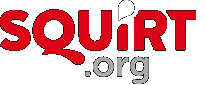 Bike Stop and Pit Stop

Website link: www.thebikestop.com

City:

Philadelphia

Neighbourhood: Washington Square West
Address:

206 South Quince Street

Viewed: 169741
Rating:

3

100

Description: The legendary BIKE STOP has been serving the Philadelphia Gay and Lesbian community for over 28 years.
With four floors to choose from, they've got all of your needs covered. The Bike Stop- The main bar. Open seven days a week to serve you. This is your meet n' greet floor, a place to kick back, settle down and have drinks and conversations.
The Short Stop- Second Floor. Open seven nights a week, the Short Stop is Philadelphia's oldest gay sports bar; $.50 pool, bigscreen tvs and bartenders as passionate about sports are you are! The Pit Stop- Open Wednesday, Friday and Saturday from 10pm-2am, the Pit is the 'dark side' of the Stop. A low-light cruisy bar where you're sure to find Mr. Right now. Fetish attire welcomed and cologne discouraged. The Top of the Stop- Open for special events; parties, DJs, Kinky Karnivals and more. Check the schedule of events for times/dates.

Facilities: Very cruisy, friendly bar, the best hook-up spot in Washington Square west. Staff keeps things moving, makes introductions. Go Go dancers friday & sat. Management is very inclusive. Historically male cruise bar, now finds appeal in full spectrum of GLBTQ community. X-dressing shemales.